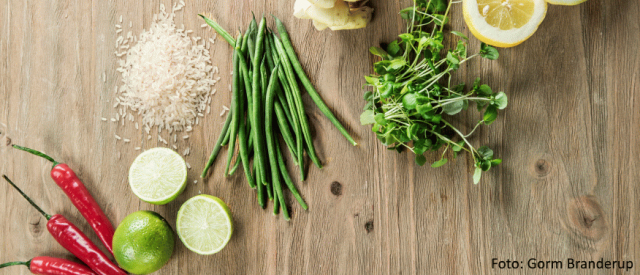 Join us for an evening that offers both the salt, the sweet and the savory. FOF invites you and your friends to a gastronomic experience, where traditional Thai virtues will be praised. In the Thai kitchen, the knife is replaced with a spoon.
The meal will be served in accordance to authentic Thai manner, where several small dishes will fill up the tablespace.
The conversation will be inspired by the Thai culture, that will embrace you as a guest during the evening.
Menu: In accordance with Thai tradition, all dishes will be served simultaneously

Welcome drink: Mai Tai
Dishes:
Beef in panang sauce
Fried tiger prawns with vegetables in oyster sauce
Thai soup with chicken and coconut milk
Jasmine rice as side dish


Price pr. ticket: 150,00 DKK excl. ticket fee