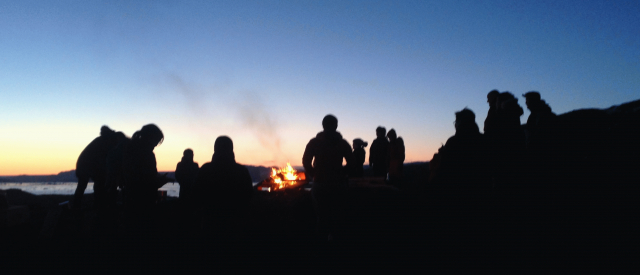 The new nordic food-wave has made it to Greenland. Mother Nature has bestowed Greenland with young, aspiring and progressive chefs with the respect for their own culture and history intact. Chefs who grow local commodities while having the great taste in focus.
At The People's Feast the guest will experience Greenland through their taste buds. The felling of spirits and witchcraft will sore through the evening and greenlandic folklore are told while tupilaqs decorate the tables.
Greenland is known for it's deep sea, cold winters and clean waters which have bestowed them with tastefull commodities. And now you have the possibility of experience all of this.

Welcome drink: Kir made with blueberries from Greenland

3 course dinner:

Shrimp, seaweed and angelica

Halibut with peas, reindeer "bacon", pearl onions and chips

Blueberries, white chocolate and thyme
Price pr. ticket: 275,00 DKK excl. ticket fee